Incubation & Skill Development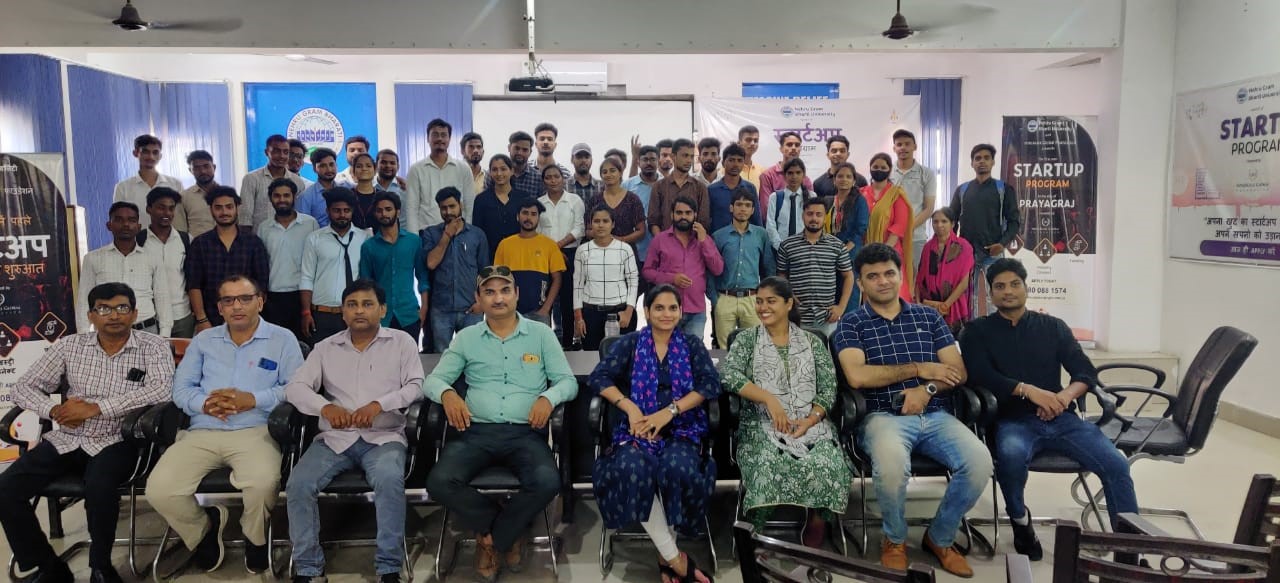 ► Innovation & Startup Guidelines
Entrepreneurship Cell
About Us: NGB(DU) Entrepreneurship cell is a non-profit student's organization dedicated to promoting the spirit of entrepreneurship among students. The basic aim of E-Cell is to encourage University-level students today to start their own enterprise.
::Vision::
E-cell NGB(DU) aims to bring together the entrepreneurial passions to converge on a common platform. Our aim is to bring forth the entrepreneur dwelling within so many of us. To accomplish the goal of serving as an efficacious platform for networking and interaction, E-Cell NGB(DU) will be organising a host of events. The prime events include the B-Plan competition, leadership lectures, ,Case study workshops, innovative games and competitions through which it will allow interaction between University students ,corporations, working professionals. It will bring together aspiring entrepreneurs and support them by providing necessary resources such as seed funding, mentoring, consultancy and networking. It will invite various eminent entrepreneurs to deliver lectures to educate students about the joys and hardships of entrepreneurship. E Cell NGB(DU) will bring to you a series of events and hopes to receive a delectable response.
NGB(DU) E-Cell provides :
⇒ Awareness among aspiring students regarding entrepreneurship
⇒ To provide them with a platform which gives them number of innovative opportunities to develop the entrepreneur in them.
⇒ Programs on Entrepreneurship Enabling Skills
⇒ Procedures, and legalities of setting up a business
⇒ Various Schemes By Government for Businesses
⇒ How to approach Investors
⇒ Workshops related to- how to prepare business plans, marketing strategies, etc
NGB(DU) Entrepreneurship Cell will help students to turn their ideas and passions into businesses and will help to develop future business leaders.
For more information contact:
1. Prof. R.C. Tripathi, Contact No:-9793394222
2. Mr. Lalit Kumar Tripathi, Contact No:-9654303068

3. Mr. Rohit Yadav, Incubation Manager- Innoscale Global Foundation
Contact No:-8595116807
EMAIL-ry@innoscale.global
::Address::
Shashi Parisar Innovation and Startup Cell Nehru Gram Bharti (DU)